Legacy Demonstration
The legacy version is maintained for those schools that still wish to use it rather than move to the new version of ReportComplete.
Download the demonstration
The aim of this webpage is to demonstrate some of the features of the old ReportComplete.
The demonstration will start ReportComplete without actually installing (if prompted then click 'Run').

Choose options
Whilst loading you may be presented with various prompts, just select the appropriate option.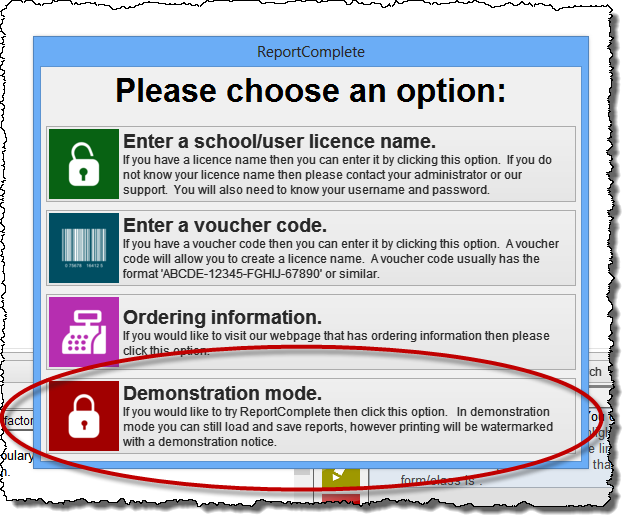 Demonstration mode
Once you reach a menu you can use to enter a licence name, a voucher code or use demonstration mode. Click 'Demonstration mode'.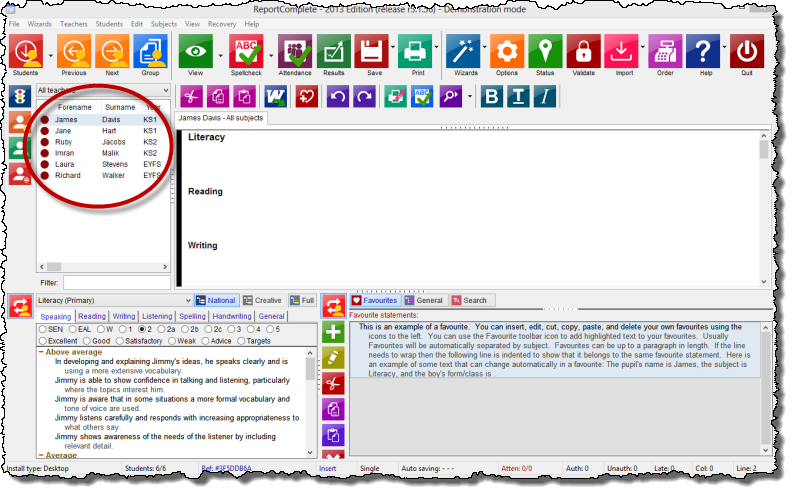 Example students
The demonstration provides six students to help you try the program, two each for EYFS, KS1 and KS2. You can click the student to view or edit their report.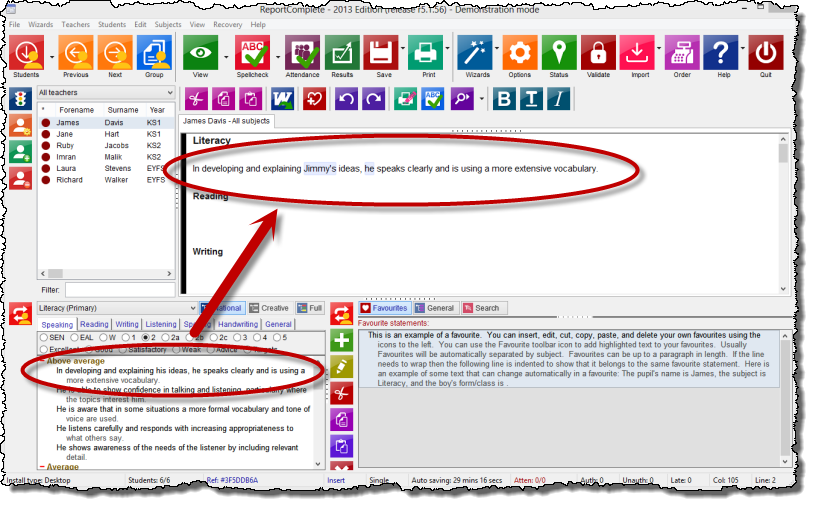 Inserting a statement
You can double click on a statement from the statement bank and it will be added to the current report.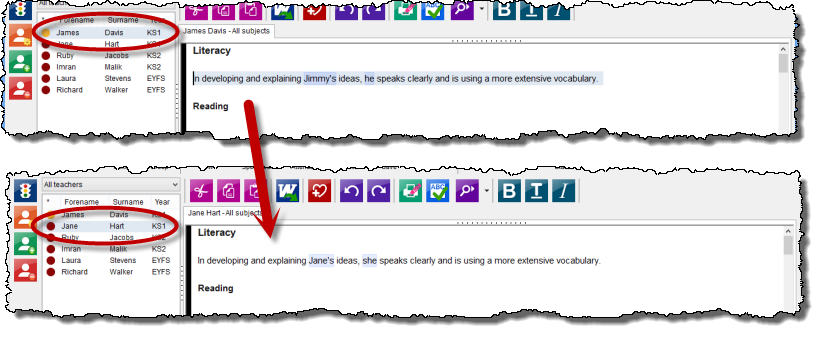 Using PasteAI
If you highlight text from one student, right click and select 'Copy' then you can paste it into another report and the pronouns will be changed to match the new student.